theguardian.com – by Adam Gabbatt – In the months following the 2020 US presidential election, rightwing TV news in America was a wild west, an apparently lawless free-for-all where conspiracy theories about voting machines, ballot-stuffed suitcases and dead Venezuelan leaders were repeated to viewers around the clock. There seemed to be little consequence for peddling the most outrageous ideas on primetime.
But now, unfortunately for Fox News, One America News Network (OAN), and Newsmax, it turns out that this brave, new world wasn't free from legal jurisdiction – with the three networks now facing billion-dollar lawsuits as a result of their baseless accusations.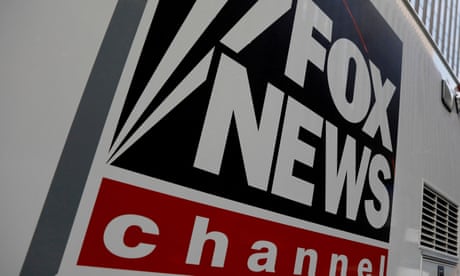 Group aims to strip Fox News of ad revenue over 'fueling next insurrection'
Read more
In June, Dominion Voting Systems, which provided voting machines to 28 states, was given the go-ahead to sue Fox Corp, the parent company of Fox News, in a case that could draw Rupert Murdoch and his son, Lachlan, into the spotlight.
In the $1.6bn lawsuit, Dominion accuses Fox Corp, and the Murdochs specifically, of allowing Fox News to amplify false claims that the voting company had rigged the election for Joe Biden.
Fox Corp had attempted to have the suit dismissed, but a Delaware judge said Dominion had shown adequate evidence for the suit to proceed. Dominion is already suing Fox News, as well as OAN and Newsmax.
"These allegations support a reasonable inference that Rupert and Lachlan Murdoch either knew Dominion had not manipulated the election or at least recklessly disregarded the truth when they allegedly caused Fox News to propagate its claims about Dominion," Judge Eric Davis said.
More… https://www.theguardian.com/media/2022/jul/04/fox-oan-newsmax-lawsuits-election-fraud-claims